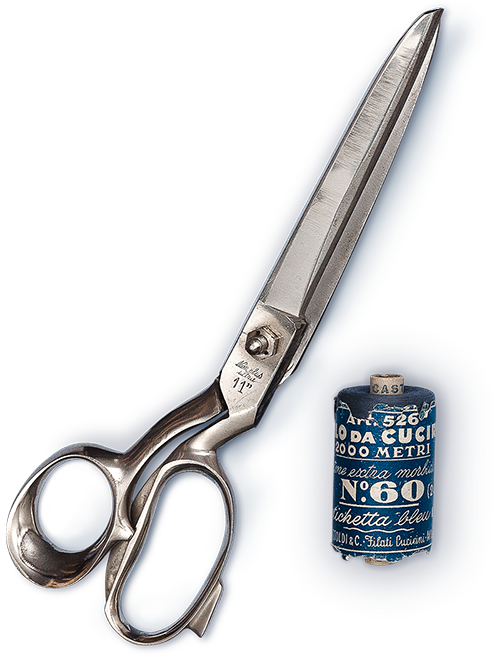 1. YOUR FIRST VISIT TO OUR ATELIER
At the first meeting we get to know each other by listening to your requirements and your tastes. We make suggestions to assist you in choosing one of the available models.
2. PERSONAL PAPER MODEL
This is when we take the measurements to create your personal paper model that will remain with us for future orders, and with which, if necessary, we can implement any changes that you request. We offer a selection of collar and cuff styles, and we assist you with every detail.
3. COMPLETION OF THE MODEL
Approximately two weeks later we meet again for the lining fit, when you'll be able to try on a prototype made with the test fabric from your paper model. If everyone is happy, we start work on your first shirt, or else we recommend a second fitting.
4. MAKING THE SHIRT
Once all modifications to the paper model have been agreed, the test lining is removed and the chosen fabric is entrusted to expert tailors who will carry out the following procedures:
cutting the fabric and the inside of the collar and cuffs
preparing the front placket
fusing the collar and cuff
sewing
hand-embroidering your initials
button holes, buttons and ironing
finally, we deliver your shirt and recommend a couple of trial washes before making the next shirt.